Find our latest videos on YouTube!
Find out latest videos and promotional recordings by visiting Marc Struyf's YouTube Channel!
Product demo, Deurne & Aspen (Belgium), Oct. 2006
Live demos of the product (video compilation).
News in Snow365, released in september 2009
New Artificial Slope Surface Debuts
A new slope surface called Innova-ski is currently being used at two ski centres in England - Norfolk and Snowtrax.
The new matting is made with a plastic base and the ski surface itself comprises PBT filaments.
The matting has been tested in Belgium and the UK by ski and snowboard instructors, novice skiers and children.
"They where very enthusiast about the new surface and said it looked like snow, provided great forward speed and excellent grip when turning and stopping," said developer Marc Struyf.
The Belgium based manufacturer reports that those how have skied on the new slopes, have said that the Innova-ski slope produces excellent grip for turns as well as ease of glide for boarders and skiers on the fall line.
Mr Struyf further reports that the surface is easy to install and replace when a part of the slope is damaged.
Tests have been done with mud and dirt to find out the cleaning facility and the testers also said that it was easy to clean.
One of the testers even parked his car on one of the matting (one tyre), leaving it there over night. The next day on removing the car the filaments had been flattened by the car wheel, but 24 hours later it was not possible to see where the car had been parked.
Innova-ski is supplied in 600 x 900mm white-coloured section weighing 6.5kg each. The material can also be supplied in green, red, blue, yellow and there are several variants available.
For more information visit the Norflok Snowsports Club Website's article.
Thanks to editor Patrick Thorne, Released in Snow 365, Issue 55, September 2009.
An other demo set-up at Snowtrax, England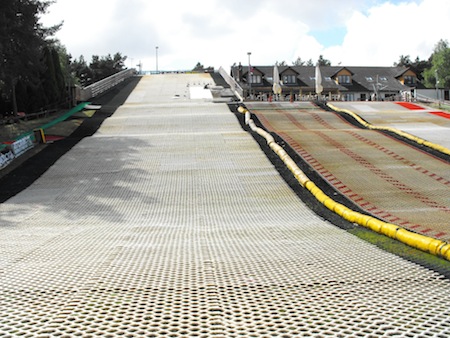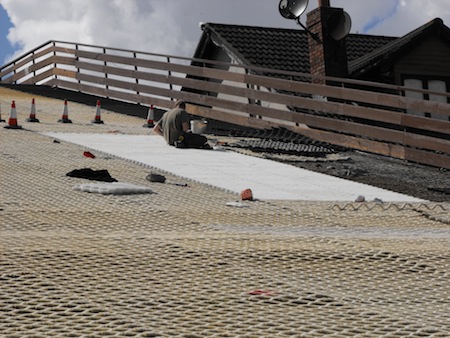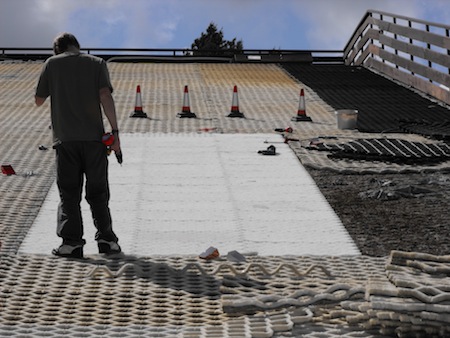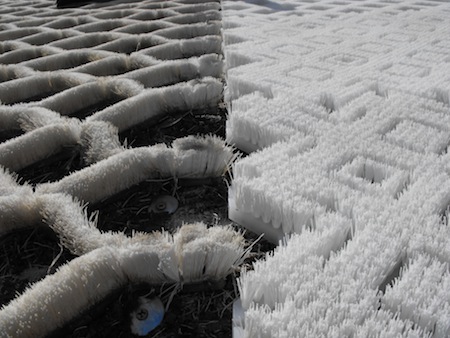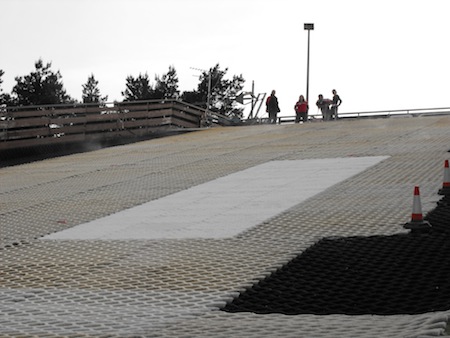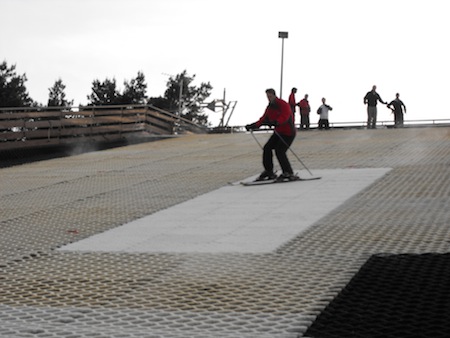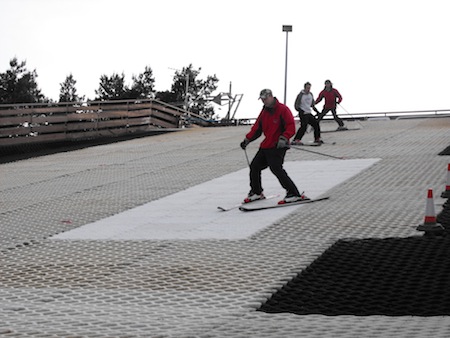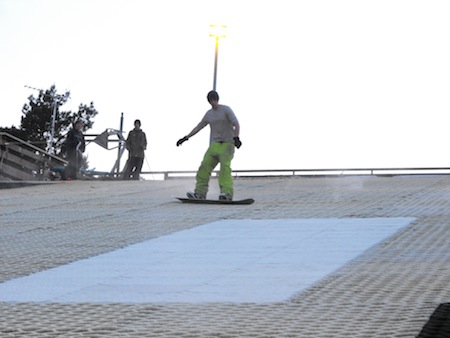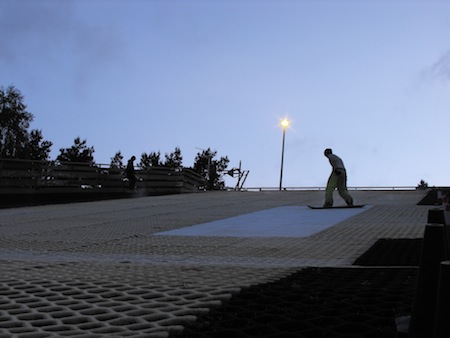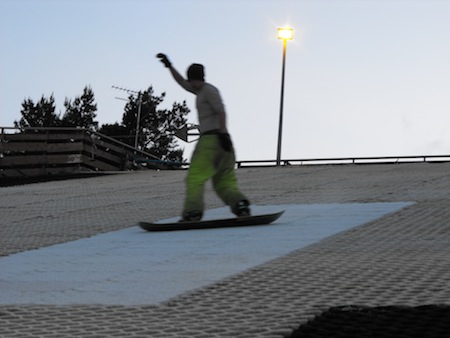 Set-up of a demo at Aspen (Antwerp), Belgium